I have never associated Tiger nut with oil, never. Tiger nuts, Cyperus esculentus, sedge, chufas (Spain), aya (hausa), imumu/ofio (yoruba), aki awusa (Igbo) are those tiny nuts, that are not really nuts sold by street vendors in their wheelbarrows on Nigerian streets, alongside dry dates and kuli-kuli. Crunchy, sweet and juicy, they are actually tubers.
Munching the fresh or rehydrated dry tiger nuts, drinking tiger nut milk, even making the flour and using it in delicious recipes, these are things I do with tigernuts, but tiger nut oil? I was totally blown away and happy I came across it. I have said to myself anything that comes from tiger nuts must be good and delicious, I need to buy tiger nut oil from konga.com.
All plants contain oils or fats example, olive oil and cocoa butter but mainly in their seeds, tiger nut is for the time being the only known plant that accumulates oil in a substantial amount in its tuber/root (up to 27% oil). This oil is very versatile in its usage and for each way it is used, it ranks superior. For cooking, hair, skin, as biodiesel etc.
Tiger nut oil can be purchased online on Konga.com.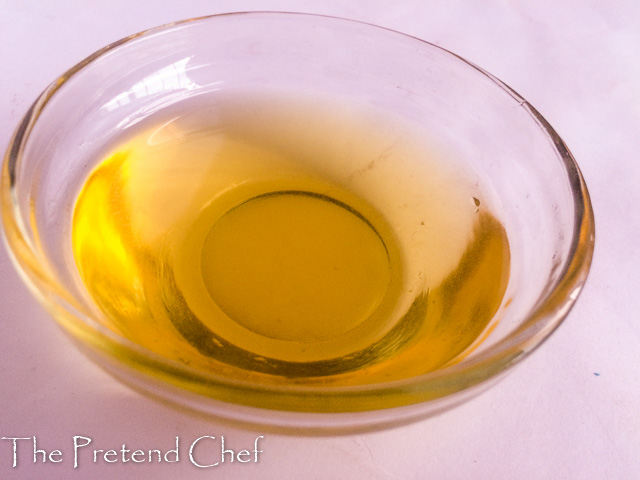 About Tigernut oil
Physical and Chemical properties of Tigernut oil
Tiger nut oil is golden brown in colour and has a rich nutty taste.
It can be extracted without the addition of external heat by cold compress which makes it a very superior oil.
It is considered a stable oil because it remains in a uniform liquid state even when refrigerated at very low temperatures.
Tiger nut oil has a very long shelf life, it does not go rancid fast because the oil is extremely resistant to oxidation.
It has a higher oxidative stability than other oils, due to its

 low content of polyunsaturated fatty acid, high content of vitamin E

 and other antioxidants

.

Tiger nut oil is resistant to chemical decomposition at high temperatures so is good for high-temperature cooking.
 It is a heart-healthy oil with a high Vitamin E content.
Tiger nut oil has a similar lipid profile as olive oil ( see table above ).

It predominantly 

consists of olei

c acid.

 O

ther major fatty acids present are palmitic acid, linoleic acid and stearic acid.

It has a balanced ratio of calcium, potassium, phosphorus, magnesium, manganese, copper, zinc and iron.
Tiger nut oil is a good source of B vitamins, vitamin C and E.
The quantity of polyunsaturated fatty acid (linoleic acid & linolenic acid) is enough to cover the daily minimum needed by the human body which is about 10g.
Tiger nuts oil is also cholesterol free and has very low sodium content.
It is rich in omega 3 and omega 9 fatty acids.
Due to the presence of short and medium chain fatty acids, oleic acid and essential fatty acids, tiger nut oil stimulates the absorption of calcium in bones and the production of new bone material.
It reduces LDL-cholesterol (bad cholesterol) and increases HDL-cholesterol (good cholesterol).
It can also reduce levels of triglycerides in the blood.
Culinary/Nutritional properties of Tigernut oil
Tigernut oil is considered a stable oil which remains in a uniform liquid form at refrigeration temperature making it suitable as a salad dressing and vegetable-based ice-cream.
It has a higher smoke point than olive oil, so ideal for high-temperature cooking like deep frying, stir-frying etc.
Due to its extraction by a cold, virgin process, tiger nut oil retains all its unique nutritional qualities.
Highly recommended for cooking above other oils because it is more resistant to chemical decomposition at high temperatures.
Less fat is absorbed into the food as tigernut oil creates a crust on the surface of the food during cooking, preventing the oil itself being absorbed into the food.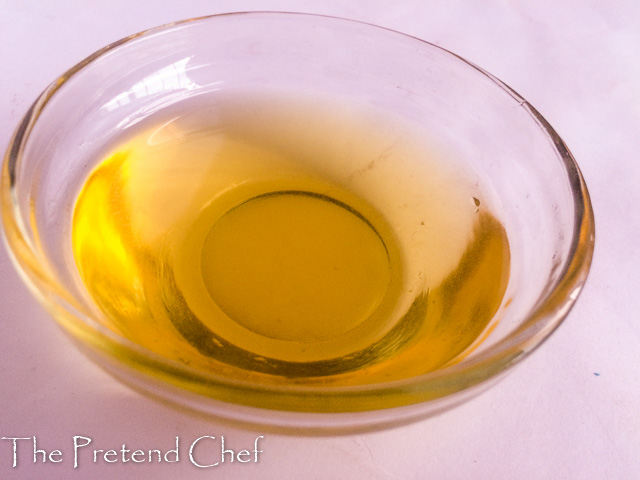 Use of Tigernut oil in the cosmetic industry
Skin care products
Tigernut oil has high oleic acid and vitamin E content, but low acidity which makes it excellent for the skin.
Tigernut oil is effective against skin alterations, premature ageing, skin conditions such as eczema and psoriasis etc.
Its antioxidizing activity helps the skin fight free radicals that facilitate the ageing process thereby preserving its youth.
It nourishes the skin and improves skin elasticity making it soft.
Tigernut oil is easily absorbed into the skin and is highly moisturising due to its oleic acid content which prevents dehydration and dry skin.
It contains a small amount of behenic acid making it ideal for smoothening out wrinkles.
The omegas 6 present in the oil promotes skin cell renewal.
Tigernut oil is recommended for skin care during and after pregnancy.
Tigernut oil is also used for making bathing soap.
It serves as a lovely soothing massage oil.
Hair care products
Tigernut oil slows the regrowth of body hair after epilation, which is the removal of hair from the roots.
It is a moisturising oil which can penetrate the hair shaft and add moisture to the hair.
Tigernut oil smoothens out split-ends.
Tigernut oil helps to condition, protect and add shine to the hair, even damaged hair.
It calms frizzy and dry hair.
Future/others
Besides the cosmetic industry, it is also used in the textile industry, in medicine and medical research,
It is used in Ayurvedic medicine.
The tubers are mildly fragrant and the essential oil produced is used as a perfume and insect repellant in Asia.
In the textile industry, the oil is used to waterproof textile fibres.
Research is ongoing on tigernut oil as possible economic biodiesel.

In the United Kingdom, tigernut oil is mostly used in the fi

shing industry. It is known to be effective especial

ly for 

anglers.
NOTE
The information given here is not medical or nutritional advice but purely informative and nothing more. You will need to see a doctor if you have any disorder and a nutritionist for advice on your diet.
Do you have any COMMENTS, QUESTIONS and SUGGESTIONS, I will love to know in the comments below. Check out my 30 Amazing Facts About Tigernut Milk, 25 Amazing Facts About Tiger nut flour, 30 Amazing facts about Tiger nuts. Also an Index of Tiger nut recipes coming soon. Learn how to make delectable Tiger nut milk (Kunnu-Aya, Chufas de Horchata) and Tigernut energy balls.
SUBSCRIBE to the blog for instant notifications of new recipes.
Please SHARE this recipe using the share buttons.
Follow on INSTAGRAM: @thepretendchefofficial, TWITTER: @thepretendchef FACEBOOK: https://web.facebook.com/thepretendchef/, PINTEREST: https://www.pinterest.com/thepretendchef/
REFERENCES
Eteshola E et al., JAOCS 1996, 2, 255, Plant lipids and fat, cyberlipid center  http://www.cyberlipid.org/glycer/glyc0005.htm
Tigernuts oil www.tigernuts.com
Dr Robert Griffiths, Importance of Oxidative Stability in the Shelf Life of Foods and Ingredients Technical Specialist (rssl science with service); https://www.rssl.com/~/media/rssl/en/files/documents/white-paper/oxidative-stability-and-shelf-life-of-foods-and-ingredients.pdf
Bamishaiye, E.I., et al., "Tiger Nut: As a Plant, Its Derivatives and Benefits," African Journal of Food, Agriculture, Nutrition and Development, 2011, 11(5); http://www.bioline.org.br/request?nd11060.
Onyinye Ezeh, Michael H Gordon and Keshavan Niranjan, Tiger nut oil (Cyperus esculentus L.): A review of its composition and Physico-chemical properties, Department of Food and Nutritional Sciences, University of Reading, Reading, United Kingdom; https://www.researchgate.net/publication/261262339_Tiger_Nut_Oil_Cyperus_esculentus_L_A_Review_of_Its_Composition_and_Physico-Chemical_Properties
Jozef PH, Linssen GM, Kielman JLC and W Pilnik, Comparison of chufa and olive oil. J. Agric. Food Chem., 1988; 28:  279-285.
He YZ, Milford AH, Yusuf A and L Nan, Yellow nut-sedge (Cyperus esculentus L.) tuber oil as a fuel 1996;5: 177-181.
Adejuyitan, J.A. (2011). Tigernut processing: its food uses and health benefits. Am J Food Technol 6(3):197–201.
Bep Oliver-Bever, Medicinal Plants in Tropical West Africa.
Turesson Helle, et al. Sept. 2010,  Characterization of oil and starch accumulation in tubers of Cyperus esculentus var. sativus (Cyperaceae): A novel model system to study oil reserves in non-seed tissue. http://www.amjbot.org/content/97/11/1884.full
A. K. KEHAYOGLOU, et al., Calcium absorption in the normal, bile-duct ligated, and cirrhotic rat, with observations on the effect of long- and medium-chain triglycerides https://www.ncbi.nlm.nih.gov/pmc/articles/PMC1552767/pdf/gut00707-0113.pdf