This easy abacha recipe is one even a novice can't ruin. It is straightforward and time saving.  Abacha, also called African Salad is made from processed shredded cassava tuber. It is a popular dish in the eastern part of Nigeria and is also called 'jigbo'. Abacha is served as a snack or main meal. At weddings or parties, besides the Nigerian jollof rice, this is the next to go.
This recipe doesn't require akanwu/kaun, so it is good for those who don't want akanwu.There is a plethora of garnishes used to beautify and make abacha even more delicious, sliced raw or lightly sauteed onions, garden egg, shredded anala (garden egg) leaf, utazi leaf, whole crayfish etc. Fried ice fish (mackerel) commonly accompanies abacha, others include canda (cow skin), stock fish, dry fish, smoked fish.
Abacha mmili (fresh wet abacha) can also be used in making this easy abacha recipe.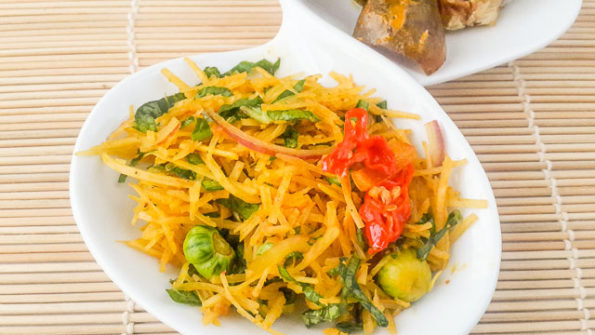 There are so many other ways of preparing abacha, abacha ncha, marinade, stir fry etc. The water used in soaking the dry abacha needs to be very hot, as hot as you can handle, this is to aid in melting and integrating the oil perfectly.
To prepare easy abacha:
160g dry abacha
1 teaspoon ogili isi
2 tablespoons palm oil
2 tablespoons ground crayfish
2 teaspoons ground toasted ehuru
2 seasoning cubes
toasted dry pepper, ground or scotch bonnet (fresh pepper)
salt 


Pick through abacha to remove any dirt or grit. Boil enough water to cover abacha.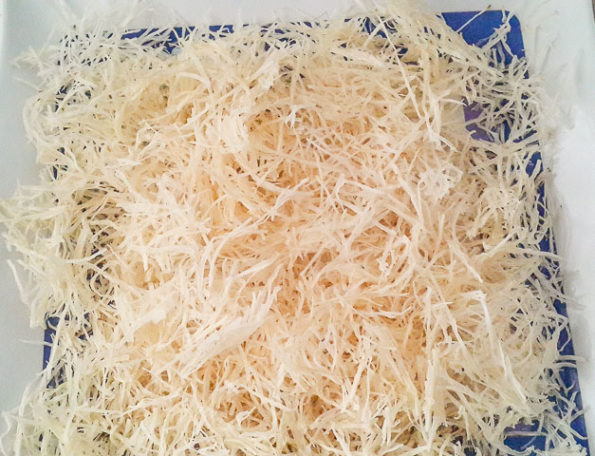 Rinse dry abacha in a bowl of cold water and scoop out of the water leaving behind the very last bits, this is to avoid sand that might be present. Place abacha in a bowl and pour enough hot water to just cover it. Let it stand for one minute, drain in a sieve. Grind crayfish, ehuru and pepper. Set aside.
Using your fingers, rub ogili isi into the hand hot abacha till it is evenly distributed.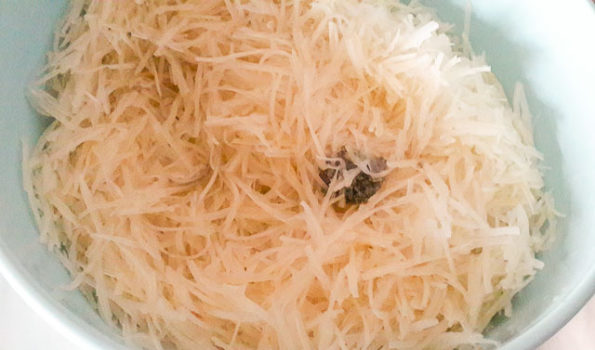 Pour in palm oil and mix to coat abacha well. Sprinkle in crayfish, ehuru, seasoning cubes, pepper and salt, stir well to mix, taste and abacha is ready. Easy!!!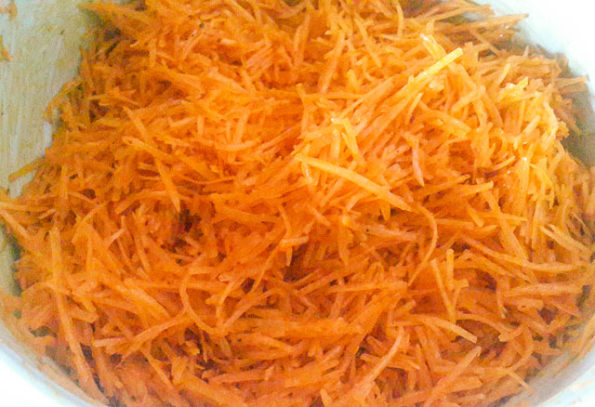 Garnish with shredded anala or utazi leaves, anala seed, fish etc.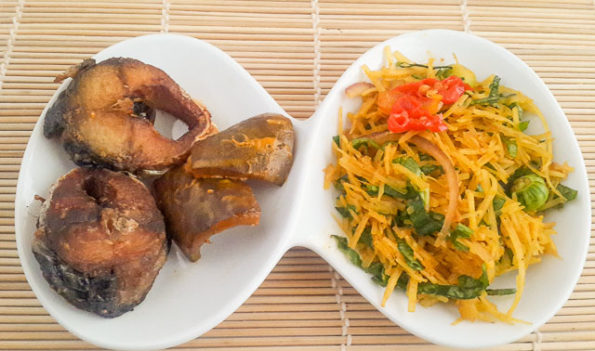 You will also enjoy my authentic Abacha ncha, african salad, Easy stir fry abacha (African salad), okazi salad (Afang) salad, and Ugba Salad (Oil bean seed salad). Do you have any comments, questions or suggestions, please leave a comment below.
Do you have any comments, questions or suggestions, please leave a comment below. 
Share this recipe using the share buttons. Subscribe to the blog for instant notifications of new recipes.
Follow on Instagram: @thepretendchefofficial, Twitter: @thepretendchef Facebook: https://web.facebook.com/thepretendchef/ and Pinterest: https://www.pinterest.com/thepretendchef/