I don't think I have come across anyone who enjoys peeling beans, especially manually. In actual fact, it is not such a difficult task. Some types of beans are easier to peel than others.
There are certain Nigerian dishes that need peeled beans for their preparation e.g moi moi, gbegiri and akara.
You can also peel beans with a blender or food processor.
How to peel beans manually
Pick beans to remove any grit. Put in a bowl and add enough water to cover it, leave for 5 minutes or less so that the skin will loosen.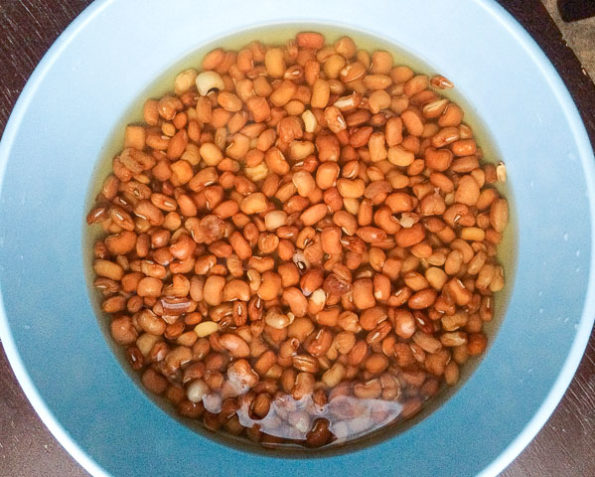 Scrub and rub beans between your hands and against the bulk of the beans in the bowl. As you scrub and rub, the skin will peel off.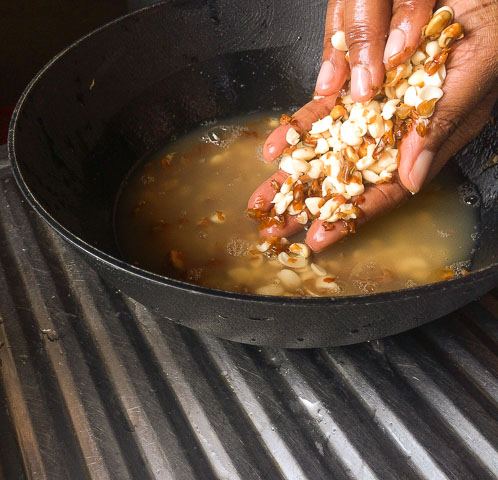 When most of the skin has come off, add more water, you will notice most of the skin will be on top of the beans.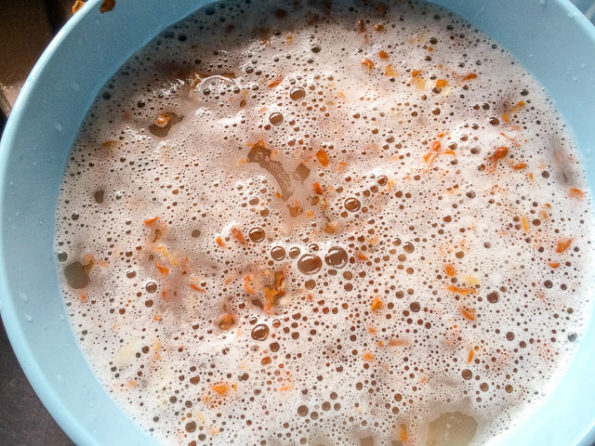 Strain the skin into a sieve.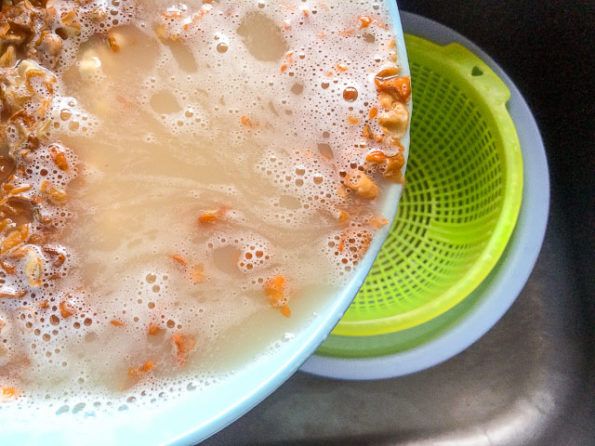 Add more water stir gently and strain into the sieve. Scrub some more to remove the rest of the skin still attached to the beans, keep straining until most of the skin has been strained off.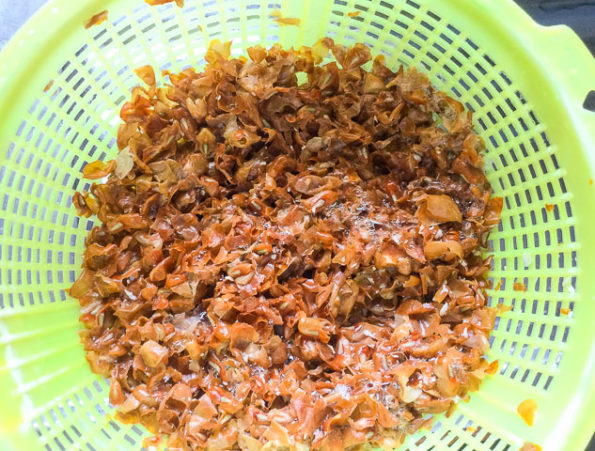 Rinse and use for your recipe.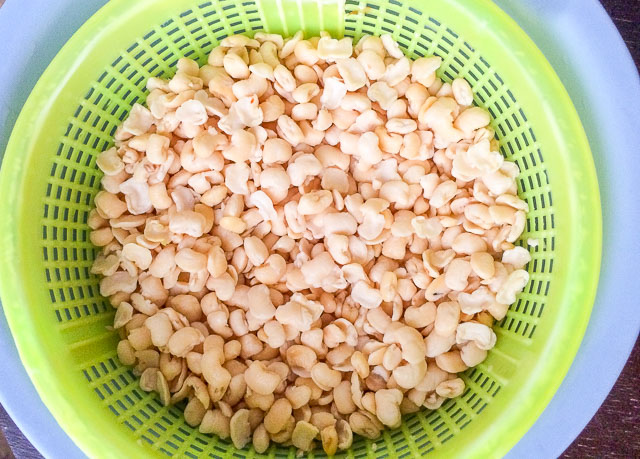 Check out How to Peel beans using a Food Processor, How to peel beans using a blender, How to process palm fruit using a food processor and How to make beans powder.
Do you have any comments, questions or suggestions, please leave a comment below.
Subscribe to the blog for instant notifications of new recipes, leave your email address in the box above.
Please share this recipe using the share buttons.
Follow on Instagram: @thepretendchefofficial, Twitter: @thepretendchef Facebook: https://web.facebook.com/thepretendchef/, Pinterest: https://www.pinterest.com/thepretendchef/