I hadn't been to St John's NL, Canada in roughly 2 years and I was super excited when our plane touched down at the St. John's International Airport. Then I saw my daughter who came to pick me up and I was ecstatic. St. John's has always been my happy place.
St. John's hosted its very first Ribfest between July 18th and 20th, 2019, and we attended on Friday, 19th. As you know, Ribfests are always a carnivore's delight.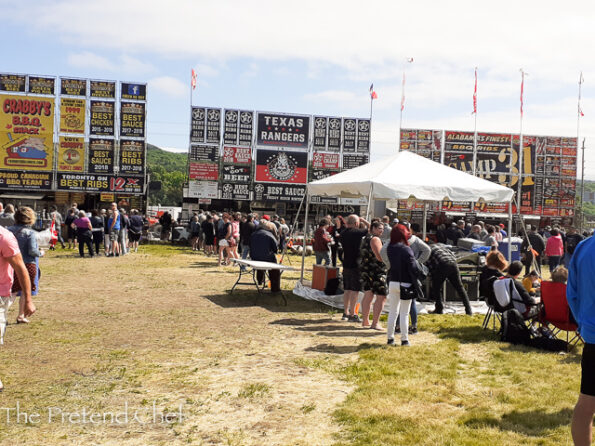 The St. John's ribfest was organised by the Canadian Progress Club (CPC) St. John's Chapter as an event to raise funds for Special Olympics Newfoundland and The Vera Perlin Society. It was held at Royal Canadian Legion, Pleasantville branch near Quidi Vidi lake the venue of The Annual St. John's Regatta.
Speaking of The Regatta, I have pictures of some of my food at the 2019 regatta.
St. John's Ribfest 2019
The Ribfest was quite impressive for a first outing and being a metro area with an estimated total population of about 213,000 people, there was a good turnout. The weather was perfect and cooperative at 19 deg.C.
The line-up to get into the venue wasn't that long and we paid $10 each to get in, while the weekend pass was $25. You had the option to pay in cash, or with a card. Once inside, the aroma of grilled meat immediately hit you and got your juices excited. There were a good number of vendors serving delicious mouthwatering gastronomic delights, ribs, chicken, brisket, sausage, pulled pork etc.
The three vendors serving ribs were Crabby's BBQ Shack, Camp 31 and Texas Rangers. It took us a while to decide on which vendor to start from because the lineups were quite extensive. There were local food trucks also present and live entertainment and music to the delight of everyone and people were dancing and having a lovely time. Long tables with benches on either side arranged in rows were in place for dining and some smaller round tables too.
A competition for the most popular rib stand was ongoing and eventually, Crabby's BBQ Shack won (I just realised we forgot to vote).
Here are some of our haul from the 1st St. John Ribfest 2019.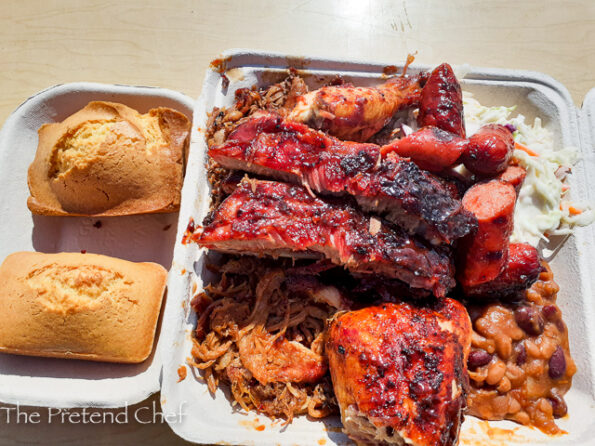 If you enjoyed my journey to St. John's Ribfest 2019, check out my other Food Treks Jerkfest Toronto, Grace Jerkfest 2018, St. John's NL, Canada Vegfest, St. John's NL Canada Farmers' Market, Houston Food Fest 2018 and Alohafest Toronto 2018- The Spirit of Aloha.
Do you have any COMMENTS, QUESTIONS and SUGGESTIONS, please leave a comment below.
SUBSCRIBE to the blog for instant notifications of new recipes.
Please SHARE this recipe using the share buttons.
Follow on INSTAGRAM: @thepretendchefofficial, TWITTER: @thepretendchef FACEBOOK: https://web.facebook.com/thepretendchef/, PINTEREST: https://www.pinterest.com/thepretendchef/