Wah Gwaan
Jerkfest Toronto has been tagged Canada's premier and biggest Jerk food family festival with over 60,000 visitors over the course of three days. It is organised by Caribbean Promotions arts and culture Inc. with Grace Foods as the title sponsor of the festival, so it's called Grace jerkfest.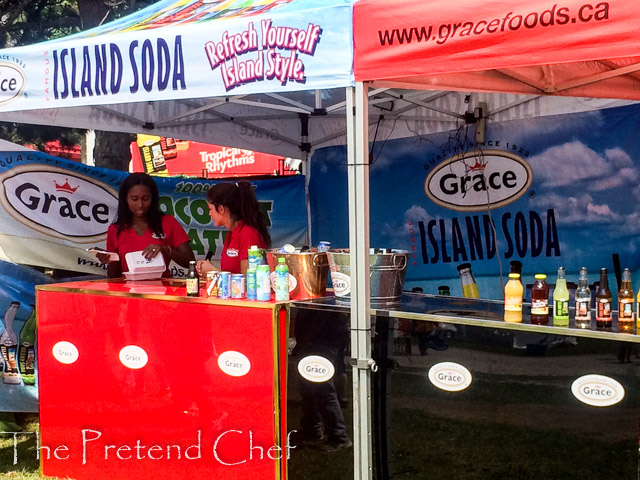 An annual event celebrating jerk cuisine and Caribbean culture, the first jerkfest was in 2002.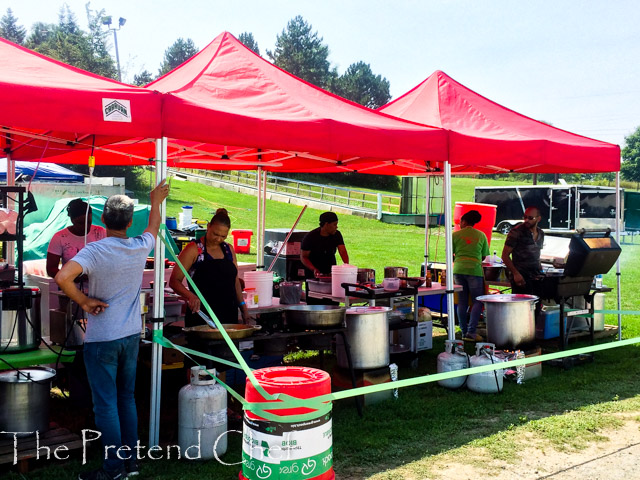 Grace Jerkfest August 10th-12th, 2018
The 2018 Grace Jerkfest took place from 10th-12th August at Centennial Park, Etobicoke, Toronto. I went on the 11th and the gate fee was $15.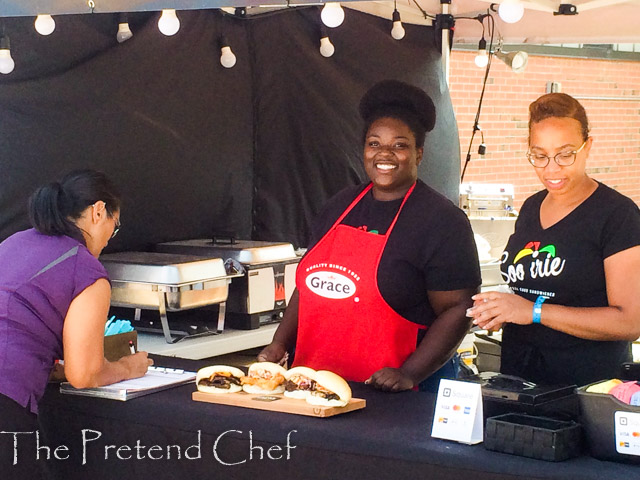 It was fun and exciting with the smell of spices and smoke filling the air, good music playing and both adults and children having a relaxed good time.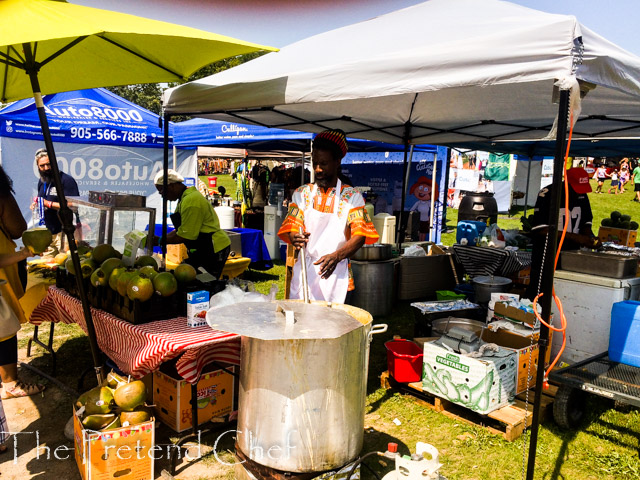 The temperature was mild in the high 20s (deg. C) and although I came for the food, the music made me stay longer.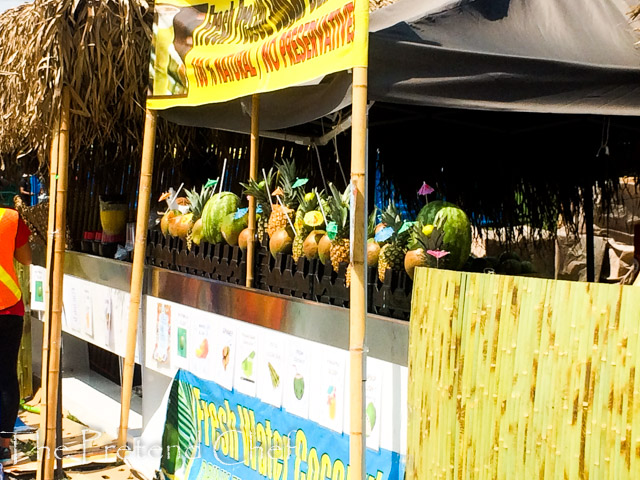 About Jamaican Jerk
According to the festival pamphlet, "The island of Jamaica is famous for its beautiful beaches, reggae music, Blue Mountain Coffee, its cheerful people and their language-Patois and of course its exotic foods. No visit to the Island is complete until you have tried "Jamaican Jerk" Yea Mon!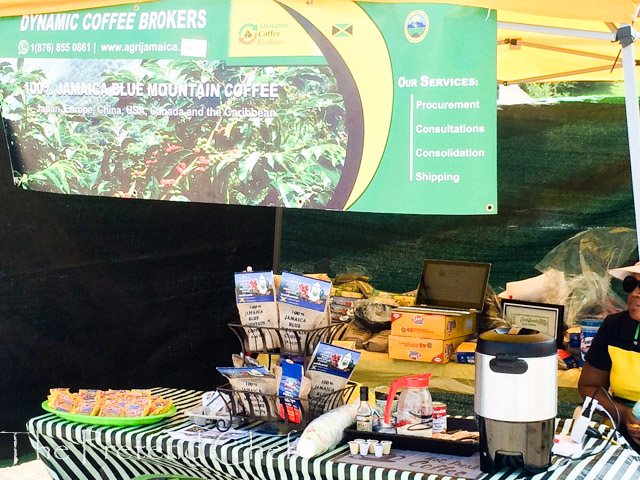 I love Jamaican food and there was such a variety at the festival.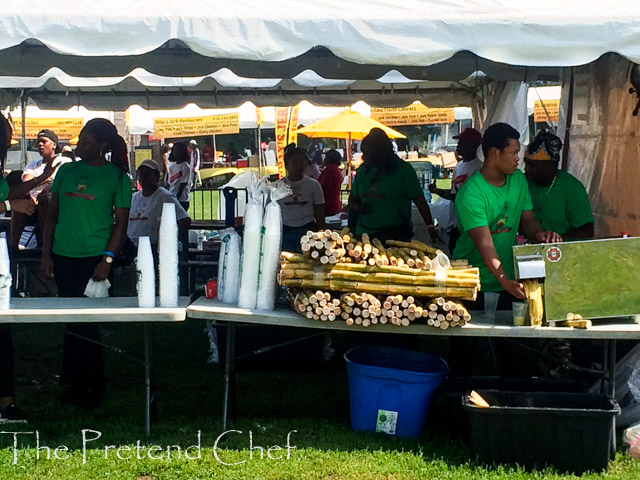 The ambience of the Jerkfest made you feel like relaxing into it and just being. Security was good too.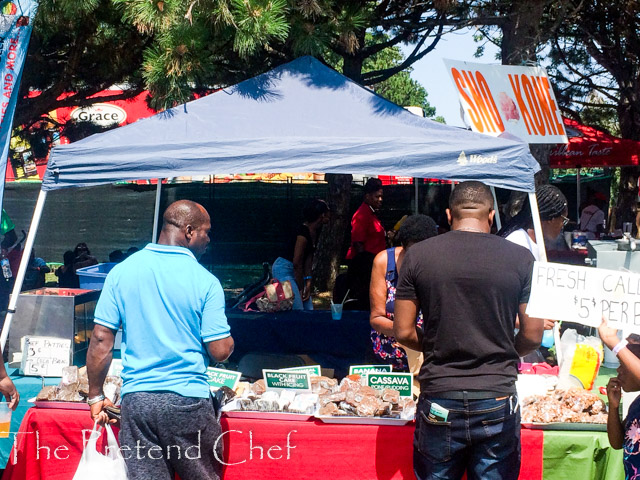 There were jerk stands selling all manner of jerked animals and vegetables, chicken, pork, fish, shrimps, oxtail, goat, lobster, vegetables etc.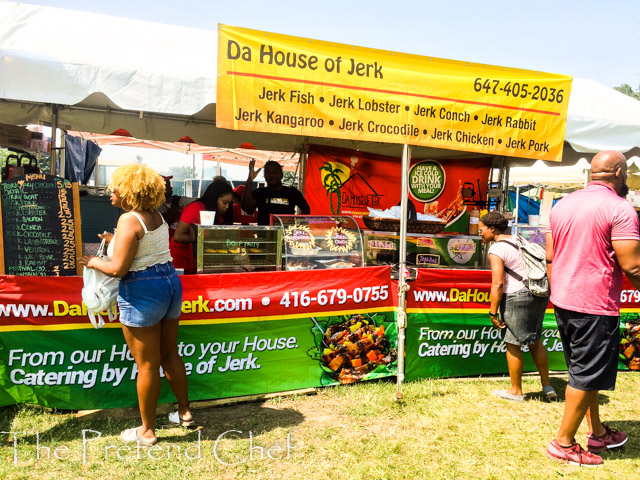 There was also Jamaican escovitch, Patties, Rice and Peas, Plantains, Roti, Breadfruit, Bammy, Ackee and salt fish, also, callaloo, curries (Chicken, goat, shrimp), 100% sugarcane juice, there were even vegetable burgers.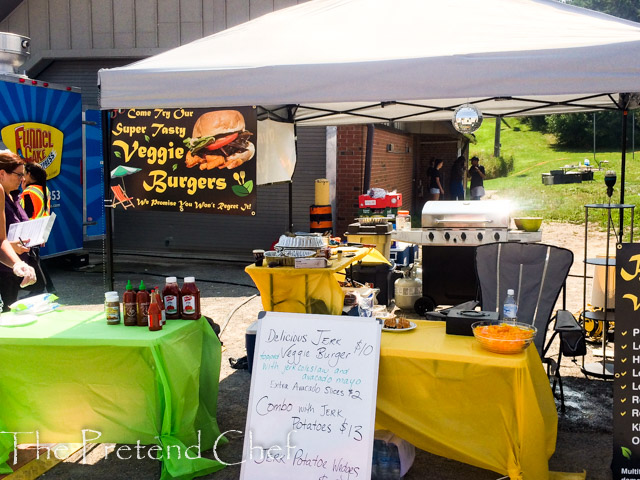 The stage didn't start in time but the DJ kept us well entertained. You could have come just for the music and left satisfied- Fantasia, Chaka Demus and others.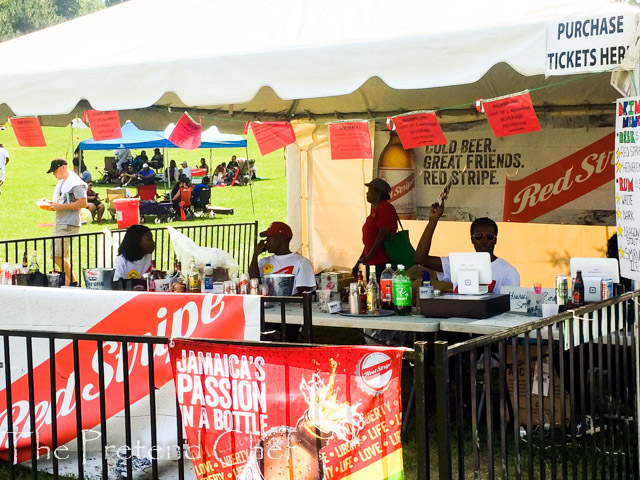 By the time I left, the crowd had started building up real fast and will eventually run into the thousands.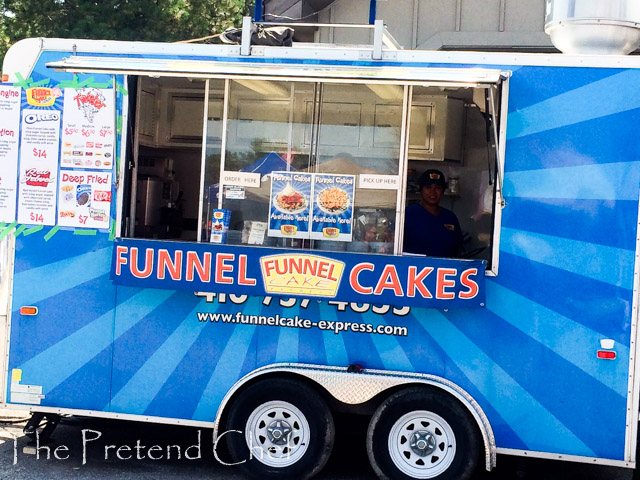 There were games, contests and prizes to be won. I won a jar of Grace jerk seasoning.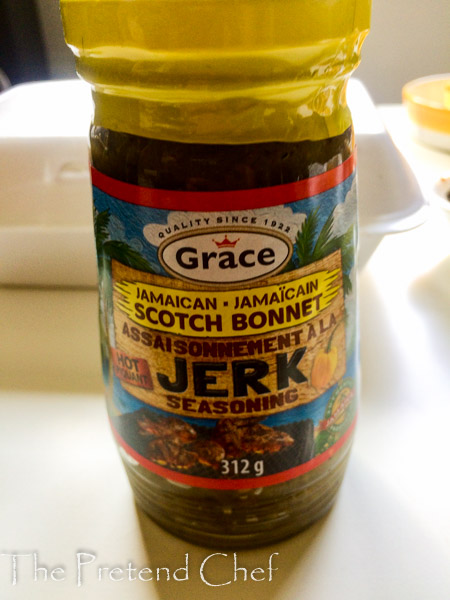 The grace Food experience tent had celebrity Chef La-Toya Fagon demonstrating various fusion dishes (Caribbean/Mediterranean).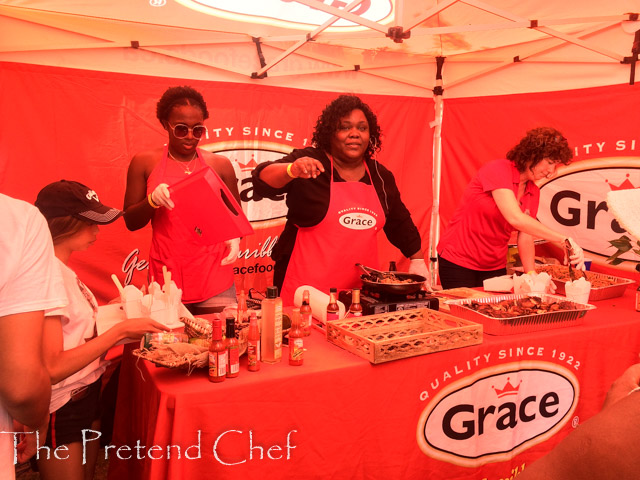 I had the jerk chicken and noodles with an option of sweet chilli or hot scotch bonnet. As a true Nigerian, I chose the hot scotch bonnet but by the Nigerian standard, there was hardly any heat in it, although the noodles and chicken tasted really good.
There were loads of vendors selling clothes, jewellery and food.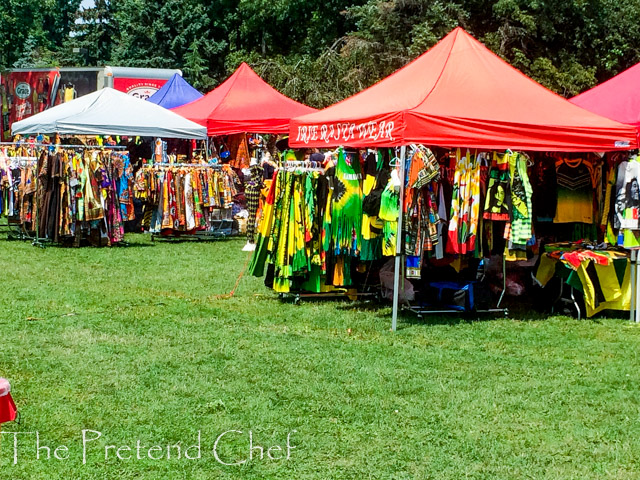 Arts and memorabilia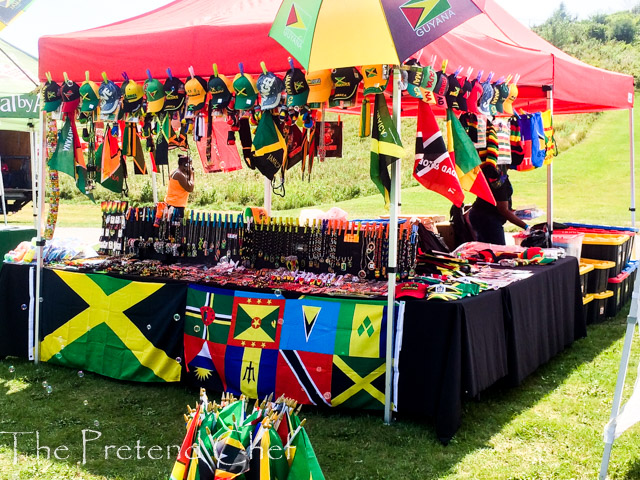 My haul from Jerkfest Toronto, Grace Jerkfest 2018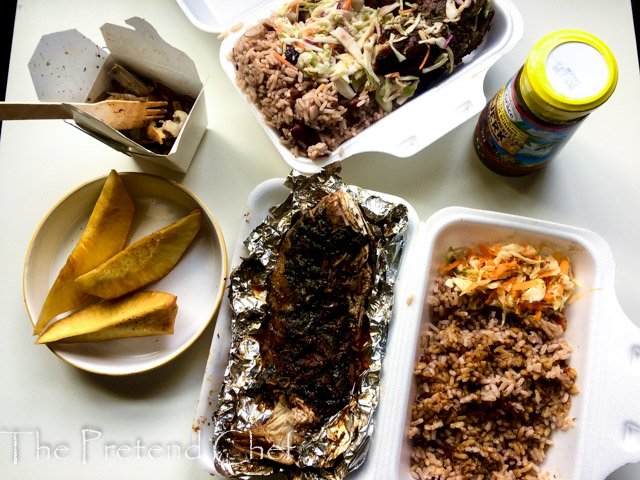 Likkle more
To have a Jerkfest at home, click to try my Jamaican oven baked jerk chicken or use my Jamaican jerk marinade (sauce) on any protein or vegetable of your choice. You can add it as a condiment to your sauces.
If you enjoyed my journey to Jerkfest Toronto, Grace Jerkfest 2018, check out my other Food Treks Kothu fest Toronto 2018 (Sri-Lankan kothu roti), Alohafest Toronto 2018 (Spirit of Aloha), Taste of India Food Festival, Toronto 2018 and Taste of the Danforth Toronto 2018.
Do you have any COMMENTS, QUESTIONS and SUGGESTIONS, please leave a comment below.
SUBSCRIBE to the blog for instant notifications of new recipes.
Please SHARE this recipe using the share buttons.
Follow on INSTAGRAM: @thepretendchefofficial, TWITTER: @thepretendchef FACEBOOK: https://web.facebook.com/thepretendchef/, PINTEREST: https://www.pinterest.com/thepretendchef/