The sight of fresh carrots always makes me want to buy them. There is something attractive and appealing about the orange and green combo that spells healthy. This translates to whatever I use carrots for, like when I make my moist carrot cake, I feel It's healthy, a vegetable cake after all. Well, that is how I console myself on the rare occasion I overindulge on carrot cake. Same goes with coleslaw, carrot orange juice, beetroot slaw etc.
This moist carrot cake is sweet, soft, moist, dense, mildly citrusy and flavourful, a true crowd pleaser. It is easy and straightforward to make.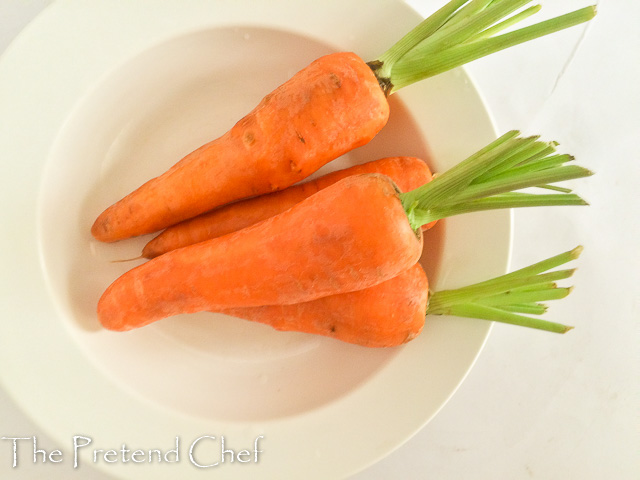 The only hard work is in grating the carrots. Use a food processor if you have one available, then making carrot cake becomes a breeze. You can also use store bought already grated carrots, though it's not the best because they tend to be dry and won't add moisture to your cake.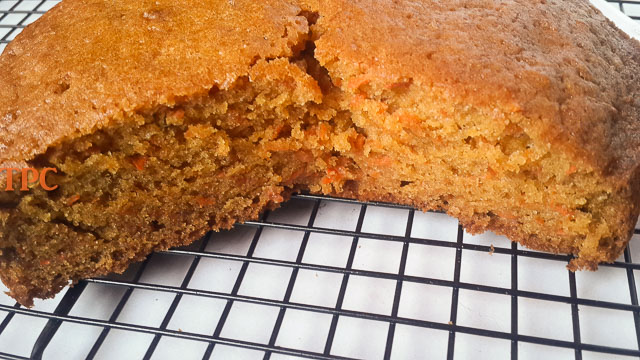 To make moist carrot cake
3/4 cup vegetable oil
3 eggs
1 cup brown sugar, packed
1 1/2 cups grated carrots
2 tablespoons zest of orange
1 teaspoon vanilla essence
1 1/2 cups flour
1/4 teaspoon salt
2 teaspoons baking powder
1 teaspoon baking soda
1/2 teaspoon mixed spice
Wash, scrape and grate the carrots. set aside.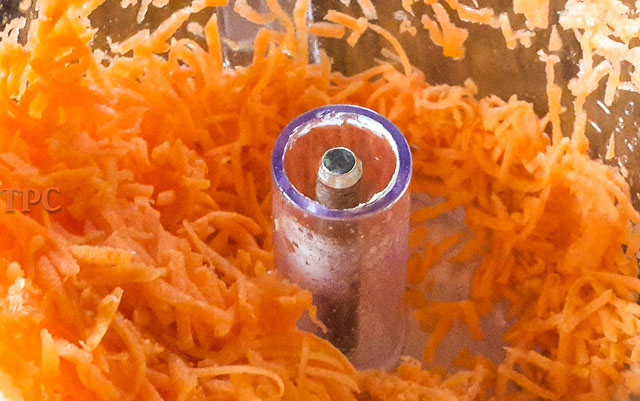 Preheat the oven to 180°C, brush a 9-inch round cake pan with butter or oil and lightly sprinkle with flour.
In a large bowl, mix together oil, eggs, brown sugar, grated carrots, grated zest (skin) of orange, making sure the white part does not enter, and vanilla essence until well combined.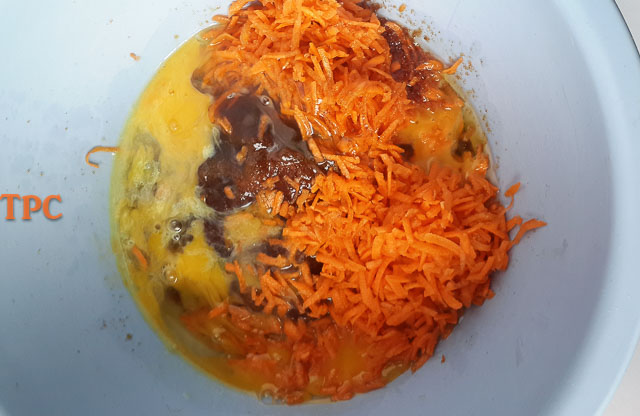 In another bowl, sift together, flour, salt, baking powder, baking soda, and spice, mix well.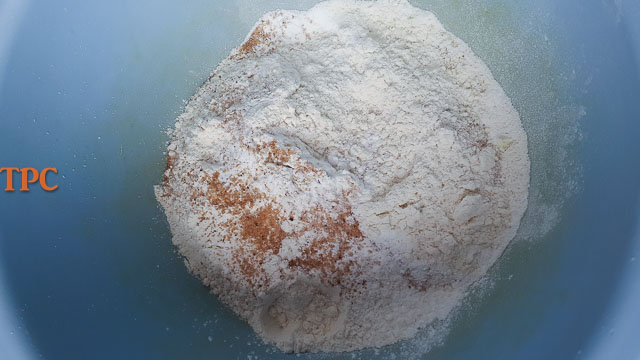 Pour the flour mixture into the carrot mixture and using a balloon whisk, spatula or wooden spoon stir till well combined.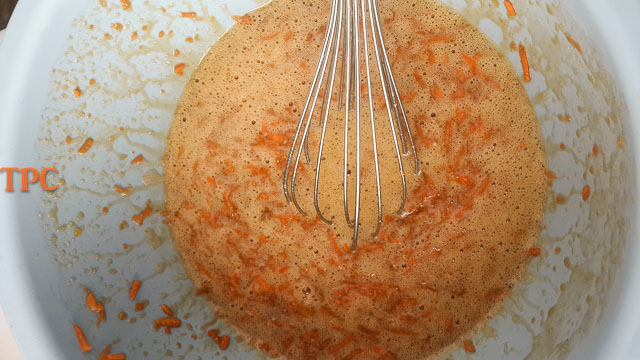 Spoon the batter into prepared pan, smoothen the surface.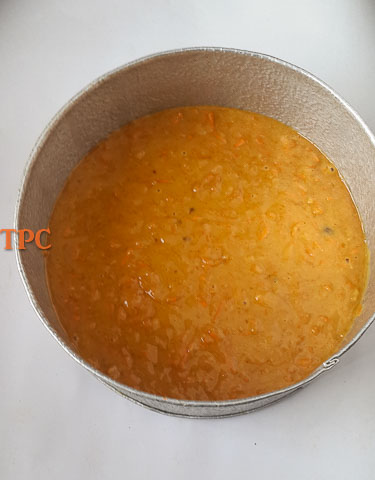 Bake for 40 to 45 minutes, until a skewer inserted into the centre, comes out clean, touch the skewer to be sure it is dry or when the top of the cake is pressed, it bounces back.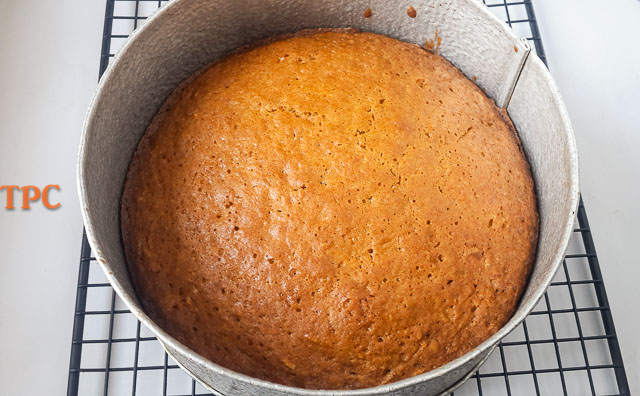 Leave to cool for 15 minutes in the pan then remove and transfer to a wire rack and cool completely.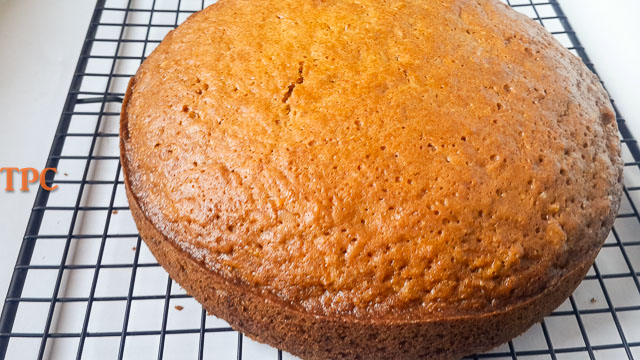 Note
Do not grate the carrots too large. The smaller it is the better for it to be suspended in the batter to moisten it. There will also be no chance of chunky, crunchy bits of carrot.
Mix-ins
Some mix-ins to carrot cake include Raisins, pineapple cubes, coconut, nuts and applesauce. Too much of these will ruin the integrity of your carrot cake, so use sparingly.
Frosting
Carrot cakes are delicious as is but can be enhanced with a lemon glaze or cream cheese frosting, white icing, fondant etc. You can add nuts, raisins, crushed pineapples or desiccated coconut into the frosting, only if the cake doesn't have mix-ins.
Storage
The cake can be wrapped tightly in plastic wrap or aluminium foil, and kept at room temperature for 1 to 2 days, in the refrigerator, for 1 week, in the freezer, for 4 to 6 months.
Let me know how much you enjoyed this carrot cake, also try my exquisite chocolate cake, Moist fruit cake, Healthy beetroot cake or Red velvet cake.
Do you have any comments, questions or suggestions, please leave a comment below.
Share this recipe using the share buttons. Subscribe to the blog for instant notifications of new recipes.
Follow on Instagram: @thepretendchefofficial, Twitter: @thepretendchef Facebook: https://web.facebook.com/thepretendchef/ and Pinterest: https://www.pinterest.com/thepretendchef/