Sweetcorn fritters, a great way to get some vegetables into your breakfast or snacks. They are soft and fluffy also simple and easy to make especially if you are in a rush and need to throw breakfast together. When you bite into your fritter, the sweet juicy corn kernels burst in your mouth, how delicious is that?
It can be a sweet or savoury snack and your whole family or friends will love. Sweetcorn fritters can be served for breakfast, snack or as a starter. They can also be fried either as patties or balls, see below.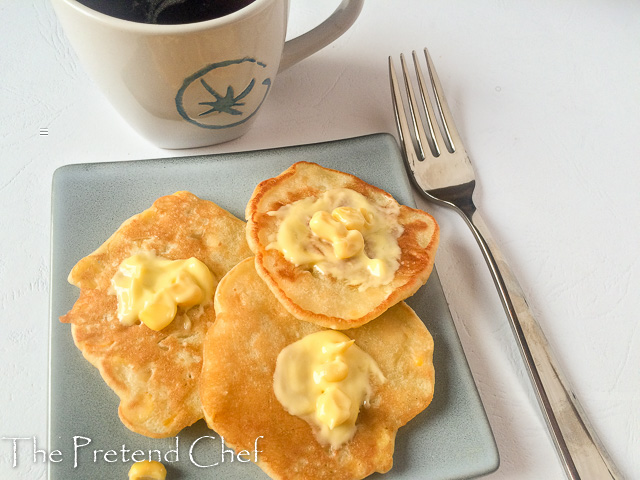 Sweet-Sweetcorn Fritters
For sweet fritters, spread some butter, syrup, cream, jam or honey on the fritters or dust with some icing sugar. Sweetcorn fritters can also be eaten with a fruit salad, pap (corn paste gruel), custard, etc.
Savoury-Sweetcorn Fritters
For savoury fritters, reduce the sugar to 1 teaspoon and serve with tomato relish, hot pepper sauce, guacamole, a vegetable salad, a light soup etc. I love it with Sweet Thai chilli sauce.
To make Sweetcorn fritters
1 cup flour
1 teaspoon baking powder
½ teaspoon salt
1 tablespoon sugar
1 egg
½ cup milk
1 tablespoon butter
1½ cups whole sweet corn kernel
Vegetable oil for frying
In a bowl, combine flour, baking powder, salt, and sugar.
Make a well and add egg, milk, and butter, mix until well combined.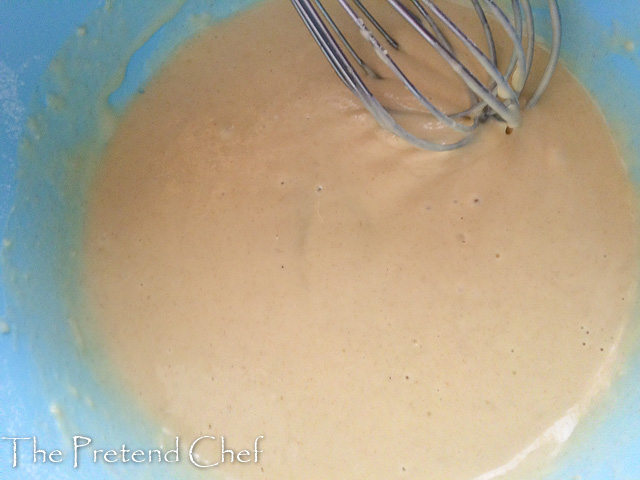 Stir in the corn kernels and stir to distribute.
For Patties
Place frying pan over medium heat and grease with a little oil, pour 2 tablespoons of batter into it and spread with a spoon.
Fry until golden brown underneath, then flip to fry other side until golden brown.
Drain on paper towel, transfer to a plate and leave in a warm oven. Keep cooking until all the batter has been fried.
For balls
Heat about 3 inches of oil in a frying pan to medium hot, about 170°C, drop spoonfuls of batter into the hot oil and deep-fry until golden brown.
Drain on paper towels, keep frying until all the batter has been fried.
If you enjoyed my Sweetcorn Fritters recipe, you will also enjoy my Diet, Nigerian pancake, Buttermilk pancake, American pancake, Easy Waffles and Easy French toast.
Do you have any comments, questions or suggestions, please leave a comment below.
Subscribe to the blog for instant notifications of new recipes.
Please share this recipe using the share buttons.
Follow on Instagram: @thepretendchefofficial, Twitter: @thepretendchef Facebook: https://web.facebook.com/thepretendchef/, Pinterest: https://www.pinterest.com/thepretendchef/