Buttermilk pancake is one of the ultimate comfort foods for breakfast. There are different types of pancakes peculiar to different parts of the world. In Nigeria, we have our diet, a spicy pancake that originates from the French crepe, the Chinese Congyou bing or spring onion pancake is another one. Buttermilk pancake is an icon of the American breakfast. It is fluffy, tender and moist.
It is also sold as a pre made pancake mix in the powdered form. I can't stand store bought pancake mix I always prefer this homemade version which I am sure you will love, the difference will be obvious to you.
It is quick and easy to make. The buttermilk adds extra richness and a slight tang. You can make your own buttermilk or use milk instead of buttermilk, see notes below.
To make Buttermilk Pancake:
1 cup flour
2 tablespoons sugar
1 teaspoon baking powder
¼ teaspoon baking soda
¼ teaspoon salt
1 egg
2 tablespoons butter, melted
1 cup buttermilk
Vegetable oil for fry
In a bowl combine flour, sugar, baking powder, baking soda, and salt, set aside.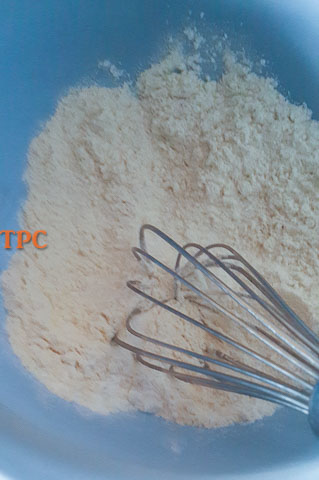 In another bowl, whisk together egg, butter, and buttermilk.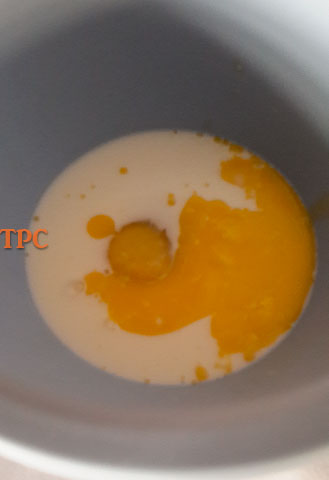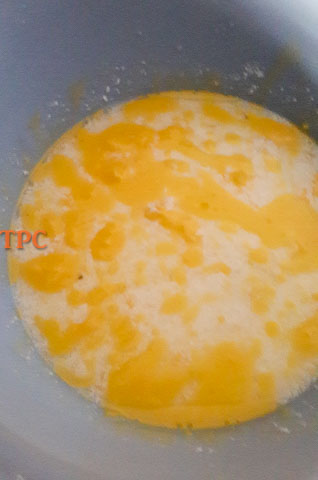 Pour the egg mixture into the flour mixture, using a balloon whisk or fork, gently mix the batter, but don't over mix. Don't worry about a few lumps, in fact, lumps are good.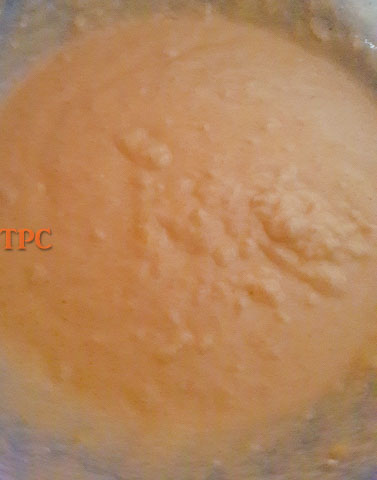 Place a frying pan over medium high heat, when hot, put 1 tablespoon of oil in the middle of the frying pan.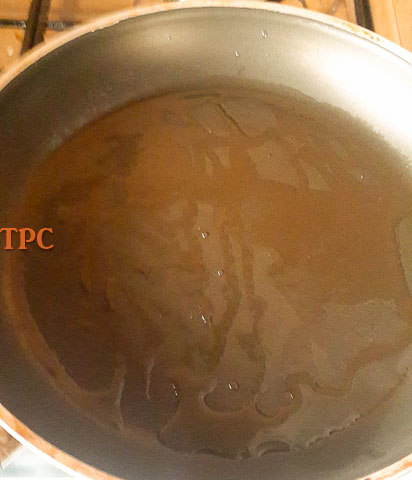 Pour in ¼ cup of batter directly into the centre and fry.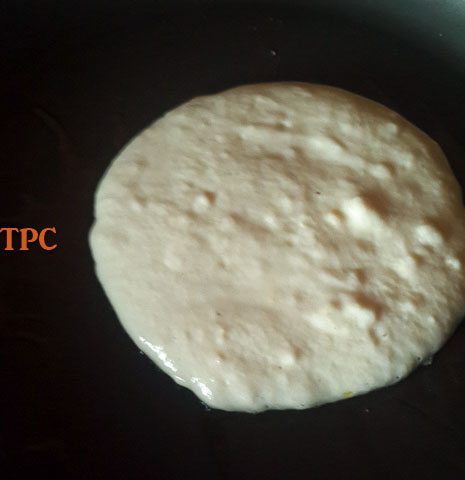 When the top of the pancake is full of air holes that stay open and is brown around the edge, flip to cook the other side.
Cook for 1 to 2 minutes until browned.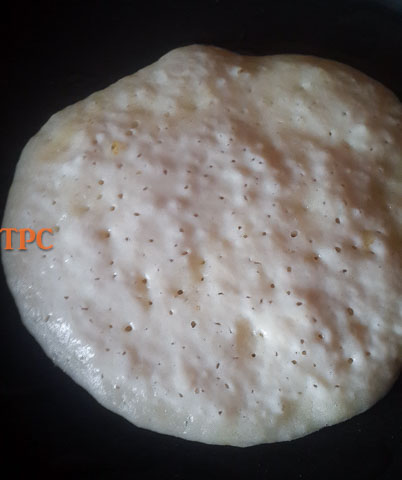 Transfer buttermilk pancake to a plate and leave in a warm oven.
Keep cooking until all batter has been fried.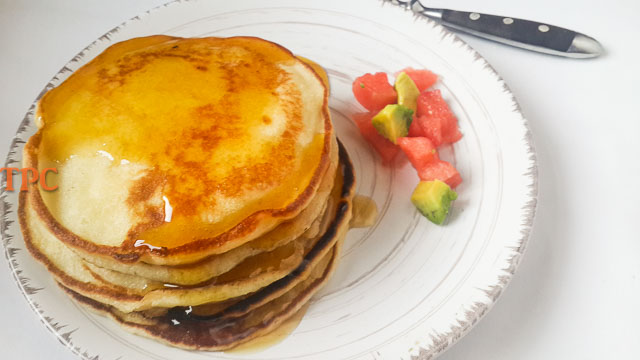 Serve warm with any topping e.g Fresh fruits, cream, honey, zobo syrup, custard, lemon curd, chocolate syrup, jam, butter, pancake syrup, icing sugar, golden syrup etc.
Try these interesting pairings: Marmalade and butter, chocolate syrup and banana, strawberry and cream, strawberry and zobo syrup, fried bacon and pancake syrup.
Notes:
If using milk in place of buttermilk

: Use 1 cup of milk and an additional 1 teaspoon of baking powder. Eliminate the buttermilk and baking soda.
Do not over whisk your pancake batter, if you do, the pancakes will be tough and chewy.
Do not double flip your pancakes, so try as much as possible to flip only once.
To test if the pan is hot, a tiny drop of water on the frying pan or griddle, will sizzle immediately.
Butter burns easily, so it is better to fry your pancakes with vegetable oil. If you fry with butter, the first few might be good but subsequent ones will have a burnt taste. Unless you want to keep wiping down your pan after each pancake.
1/4 cup of batter is the ideal home-made pancake size, but mini sized pancakes are so cute.
You will also enjoy my Diet-Nigerian diet, Easy waffles recipe, Funnel cake and Egg muffins. Spread some Homemade Apple Sauce on it.
Do you have any comments, questions or suggestions, please leave a comment below.
Share this recipe using the share buttons. Subscribe to the blog for instant notifications of new recipes.
Follow on Instagram: @thepretendchefofficial, Twitter: @thepretendchef Facebook: https://web.facebook.com/thepretendchef/ and Pinterest: https://www.pinterest.com/thepretendchef/