Palm nut stew, stew akwu is an amazing combination of two delicious sauces. If you have variously eaten well made Nigerian tomato stew and Palm nut soup (ofe akwu, banga soup), you already know each is great on their own. When they are combined, they marry so well like they have been cohabitating all their lives.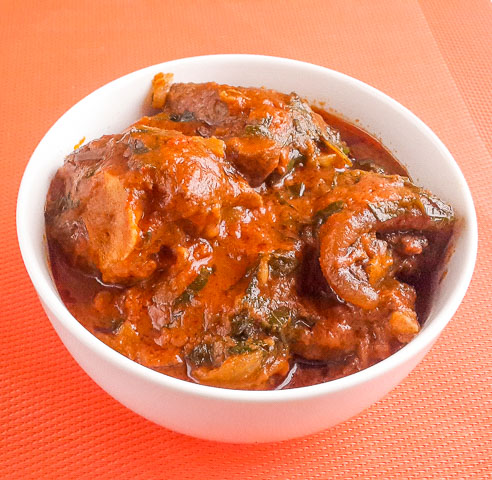 I normally have my Nigerian stew base and Palm nut extract concentrate (you can use the canned one) tucked away in my freezer, when I want my palm nut stew, I just whip them out, and I have it ready in a flash. Palm nut stew adds variety to my family menu. You can use either palm oil stew, vegetable oil stew or boiled stew.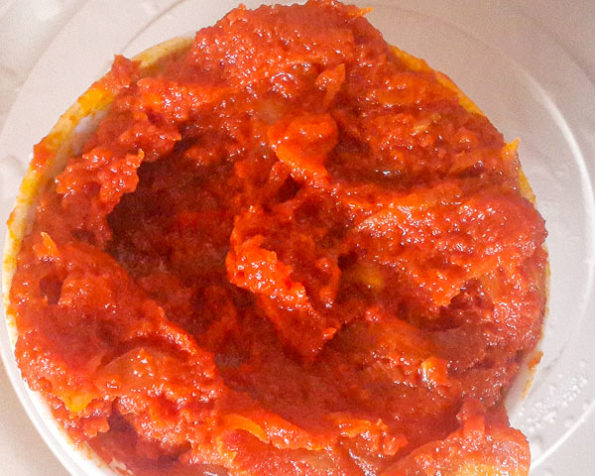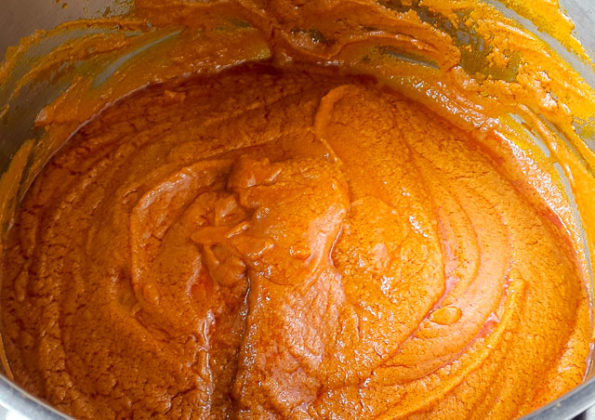 The simplicity of Palm oil stew is part of what sets it apart, all it needs is the richness of the palm nut extract, the sweetness of the tomato stew and of course the sweet aromatic flavour of scent leaf to tie everything beautifully together.
To prepare Palm nut stew (Stew akwu)
Meat (Any meat, fish or combination of your choice)
2 cups tomato stew base (fried tomato, peppers and onions)
2 cups palm nut extract concentrate
3 cups meat stock + water
1 small onions
scotch bonnet (fresh pepper)
3 seasoning cubes
salt
scent leaf or basil
Wash and cook the meat till tender.
In a medium-sized pot placed over high heat, pour in the palm nut extract, add tomato stew mix, meat stock and water. Mix well and if it is too thick, add more water and bring to a boil.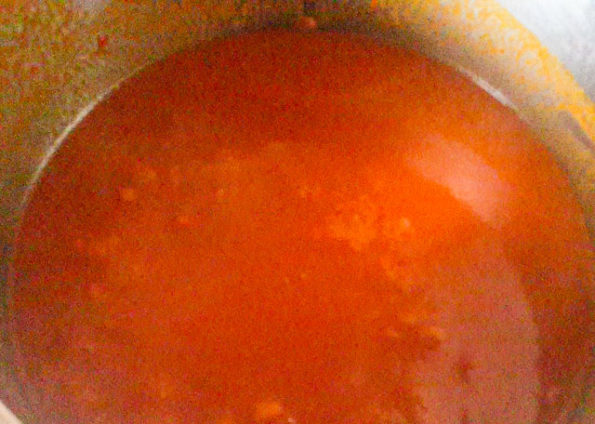 Add meat, onions, pepper and seasoning cubes. Stir well, taste and add salt.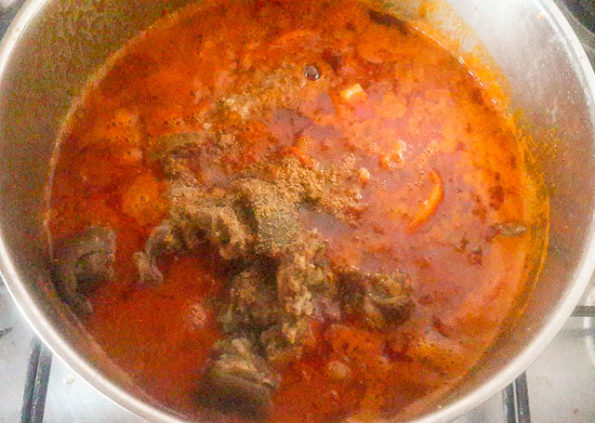 Cook for about 10 minutes, taste and add shredded scent leaf or basil.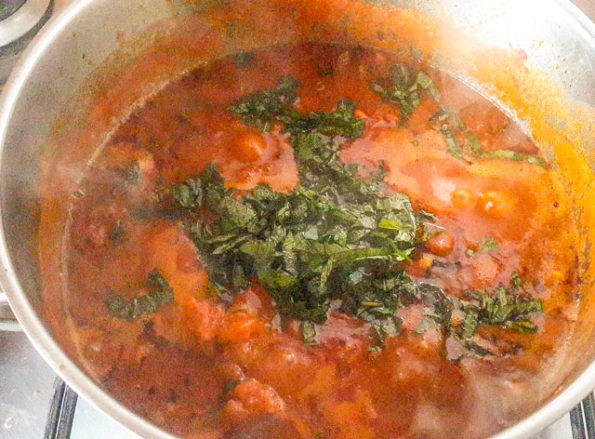 Cook for a further 5 minutes and Palm nut stew is done.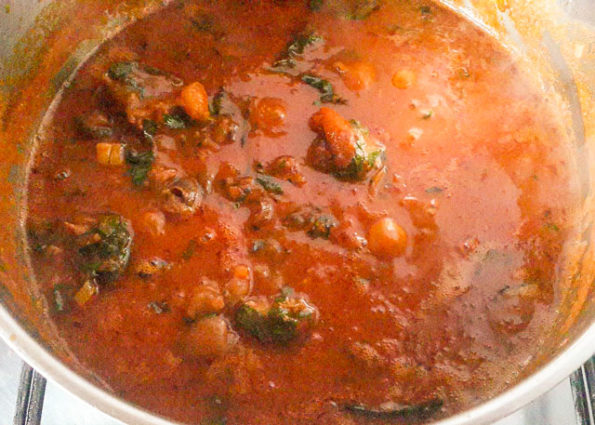 Take off the heat and serve with white rice.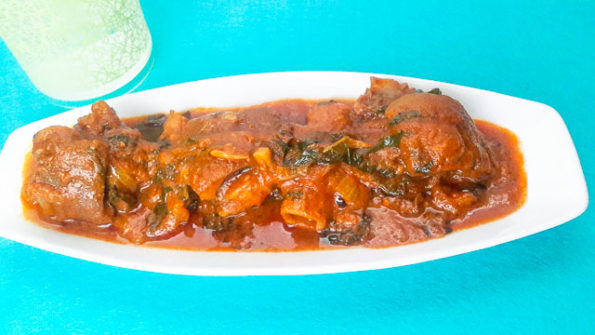 Share this recipe, also let us know in the comment what you think.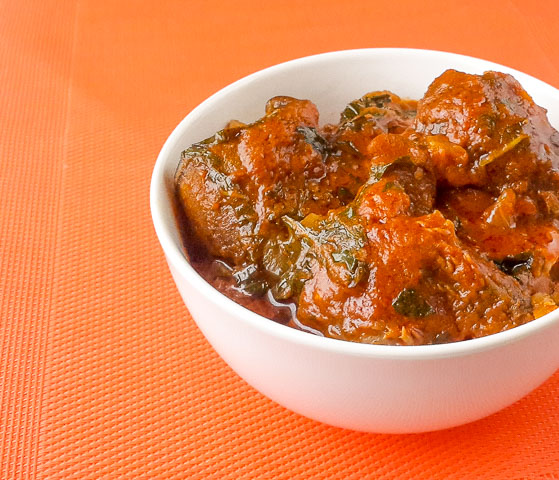 If you enjoyed my Palm nut Stew, Stew Akwu, you will also enjoy my Ofe Akwu, Palm nut soup, Banga soup, Ofe Utazi (Utazi soup), Palm oil stew and Ofada stew (red pepper ofada stew).
Do you have any comments, questions or suggestions, please leave a comment below.
Subscribe to the blog for instant notifications of new recipes.
Please share this recipe using the share buttons.
Follow on Instagram: @thepretendchefofficial, Twitter: @thepretendchef Facebook: https://web.facebook.com/thepretendchef/, Pinterest: https://www.pinterest.com/thepretendchef/