Roasted Sweet Potatoes make a good and healthy side to many sauces and stews, like the Nigerian Tomato Stew, Nigerian Egg Stew, Nigerian Tomato Sauce, Mackerel in Tomato Sauce. It also pairs excellently with guacamole.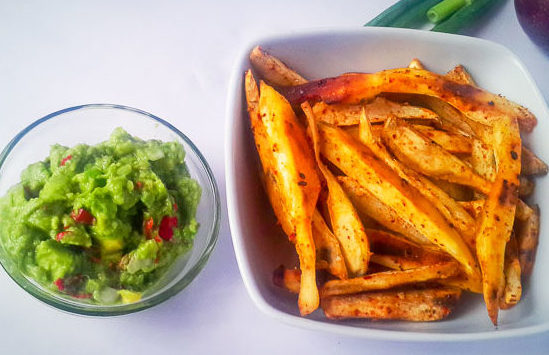 You can add your own spices to it, just be sure the spices don't clash with the sauce you will serve it with.
Also with large sweet potatoes, I sometimes use cookie cutters to cut out shapes that excite children and impress adults.
It can be cut into wedges for roasted sweet potato fries or wedges.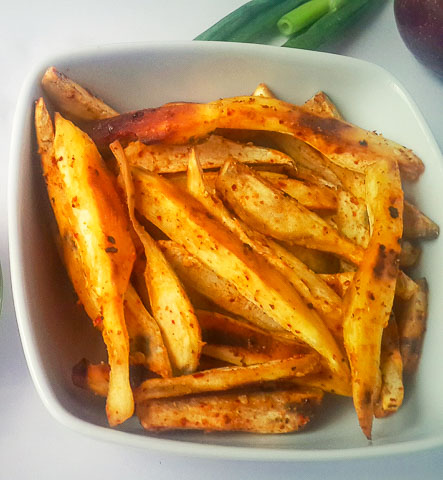 To make roasted sweet potatoes
500g sweet potato
1/4 teaspoon chilli pepper
1/2 teaspoon pepper flakes
1/2 teaspoon salt
1 tablespoon vegetable oil
Wash and peel sweet potato.
Cut into circles (discs) and put in a large bowl.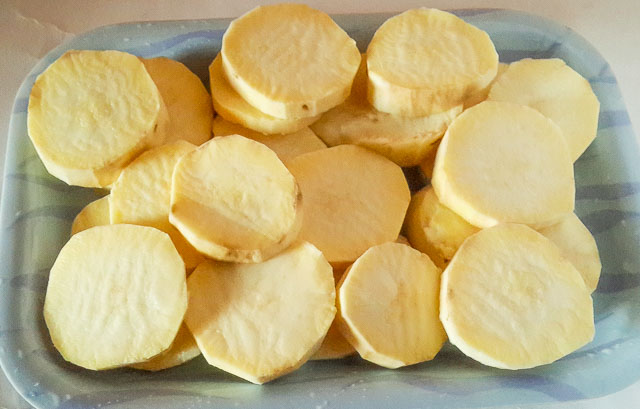 Sprinkle with peppers and salt, toss to cover potatoes. Set aside.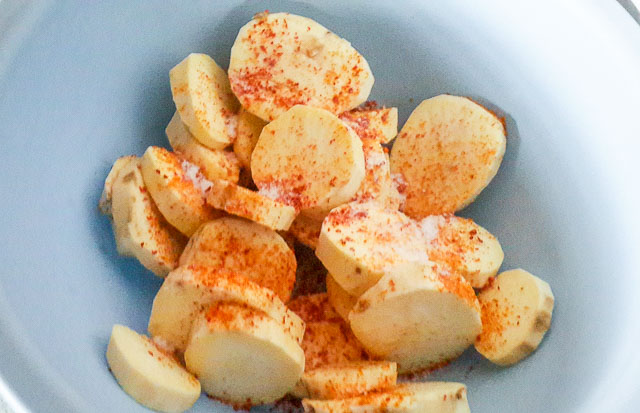 Drizzle vegetable oil on an oven tray.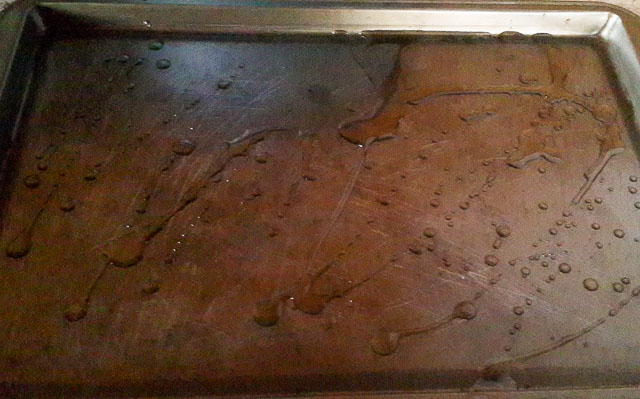 Place sweet potatoes on it in a single layer.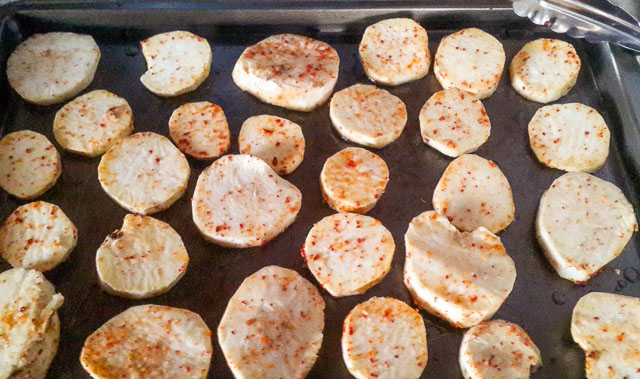 Put tray in the oven at 230 deg. C, for 10 minutes. Flip the potatoes over and roast for a further 5-8 minutes. Serve.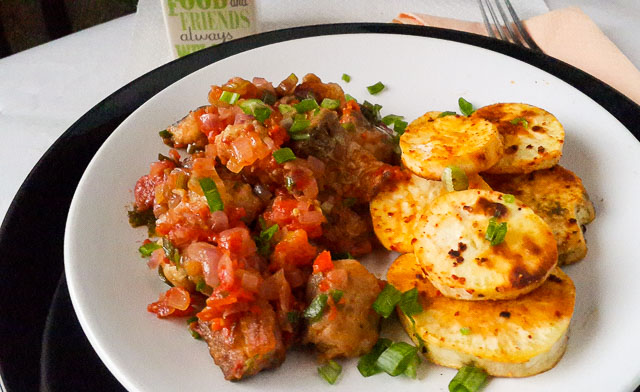 Served here with Mackerel in tomato sauce.
Let us know how much you enjoyed Roasted sweet potato, you will also enjoy my Twice cooked Potatoes, Sweet potato tuna patties, Easy Potato Salad and Potato and green vegetable balls (green amaranth).
Do you have any comments, questions or suggestions, please leave a comment below.
Subscribe to the blog for instant notifications of new recipes.
Please share this recipe using the share buttons.
Follow on Instagram: @thepretendchefofficial, Twitter: @thepretendchef Facebook: https://web.facebook.com/thepretendchef/, Pinterest: https://www.pinterest.com/thepretendchef