Fiofio Pigeon peas, a legume enjoyed in Africa, Asia and parts of South America. It is variously called Fiofio or Agbugbu in Igbo, Otili in Yoruba, Aduwa in Hausa is also called, Gungo peas in Jamaica and mbaazi in Kenya.
Pigeon pea has a sweet, mildly nutty and earthy flavour. It is delicious, hearty and very filling. The only downside to it is the length of time it takes to cook. If other types of beans take a yard to cook, pigeon peas take a mile! But… this can be shortened by using a pressure pot, in the absence of which, you give it a long overnight soak.
Fiofio pigeon peas is a good vegetarian dish, well balanced, healthy and excellent for weight watchers too. It is highly proteinous. Even when food prices skyrocket in local markets, the price of Fiofio is always within the reach of most people, therefore, it is a cheap and valuable source of protein to a lot of people.
It is sold as street food mixed with roasted or boiled cubes of yam, Ugba and utazi or anala vegetable. It can be served alongside rice, yam or plantains.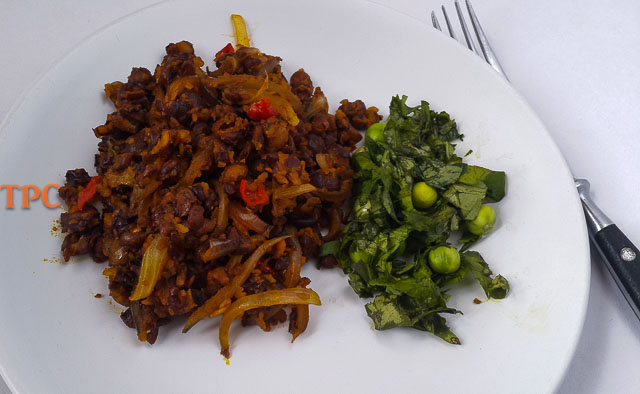 They come in a wide range of colours, from white to almost black, the most common in Nigeria being white and brown.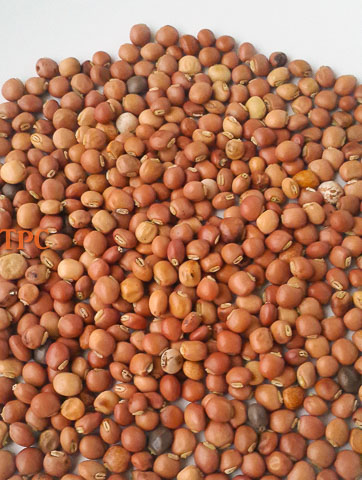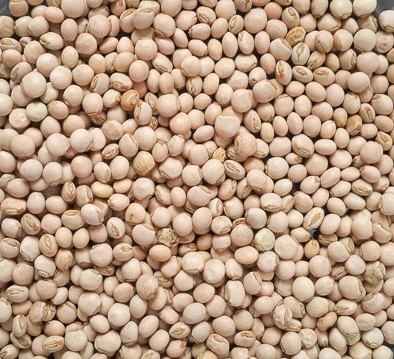 To cook Fiofio pigeon peas
2 cups Fiofio
1/4 cup palm oil
1 large onions (1 cup sliced)
1 scotch bonnet, chopped (fresh pepper)
2 seasoning cubes
1 teaspoon salt
Optional accompaniments
yam, cubed 
Rice 
Achicha (precooked and dried cocoyam) 
Abacha 
Ugba 


Pick out any grits and dirt from the fiofio. Wash and drain.
Place in a bowl and cover with water.
Leave to soak for 6-8 hours or overnight.
If you are using a pressure pot, then there will be no need for a presoak.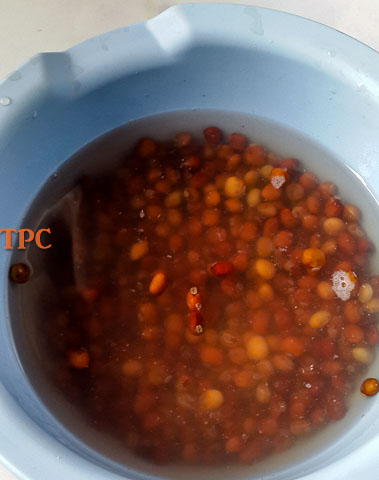 Drain the soaking liquid and place pigeon peas in a pot.
Add about 6 cups of water and boil till the peas are tender. Add extra water if needed.
Take one seed and crush between your fingers to check how soft it is. Do not boil till it is mushy.
Drain into a bowl and mash using a potato masher, small pestle or a fork, leaving some seeds whole.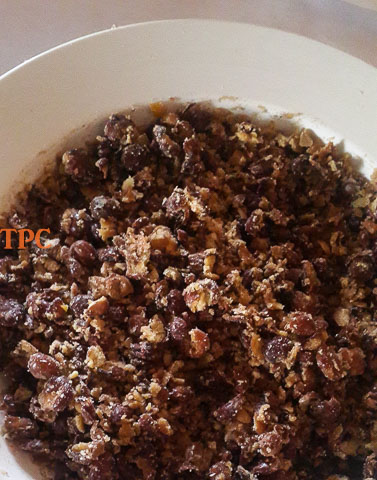 Pour mashed beans back into the pot.
You can reserve the liquid drained from boiling the beans for boiling the yam or rice.
In a dry skillet or frying pan, heat up palm oil, do not bleach.
Add onions, pepper, seasoning cube and salt.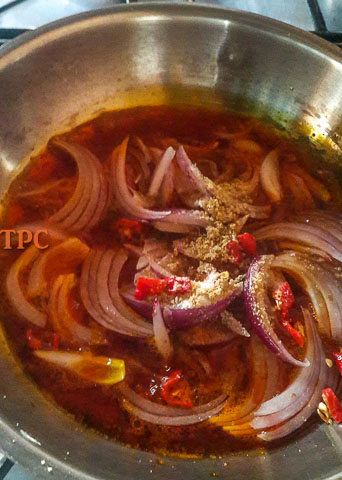 Saute till onions have softened but not caramelised, no colouring.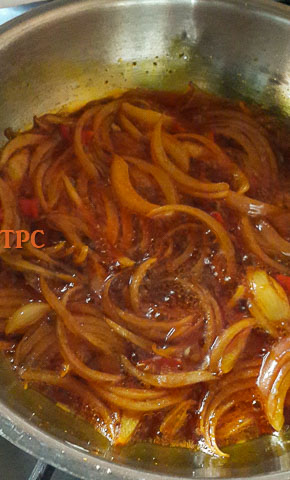 Pour this sauce into the mashed fiofio, stir to mix.
At this stage, you can add your boiled yam and a little more palm oil if needed. Fiofio is not palm oil shy at all.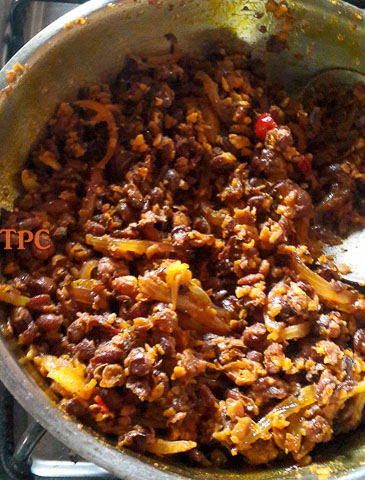 Serve your Fiofio pigeon peas with yam, plantain, rice, sweet potatoes etc.
Notes
If you do not have or like palm oil, you can use any other oil of your choice.
Use any green salad as a side to your pigeon peas.
If you enjoyed my Fiofio Pigeon peas, you will also enjoy Achicha (Dry cocoyam), Pigeon pea in coconut milk (Fiofio), Jamaican rice and peas and Ukwa porridge (African breadfruit porridge).
Do you have any comments, questions or suggestions, please leave a comment below.
Share this recipe using the share buttons. Subscribe to the blog for instant notifications of new recipes.
Follow on Instagram: @thepretendchefofficial, Twitter: @thepretendchef Facebook: https://web.facebook.com/thepretendchef/ and Pinterest: https://www.pinterest.com/thepretendchef/