Breakfast is fast-paced these days in Nigeria, with both parents working and domestic staff being expensive and sometimes unreliable even unsafe. There was a time when breakfast was more elaborate. The family could enjoy a continental breakfast with all its trappings, especially during the weekends.
Breakfast then could be toasted bread, butter, fried eggs, sausage, bacon, kippers, baked beans, sardines etc. all laid out at the table. At my aunty's house, it was fried yam, fried plantains, thick red palm oil stew with huge chunks of soft succulent beef. The beef seemed like it had been soaking in that stew for ages because, with every bite, the stew was the meat juice that sipped into your mouth.
That being said, there are some dishes that are common in most homes in Nigeria. Some of these dishes will have variations depending on the household and their preferences. For example, Fried yam and egg stew, other homes might prefer boiled yam with their egg stew.
Here are 10 common Nigerian breakfast dishes.
This is the most common breakfast dish in Nigeria. The ever-present Bread and 'tea'. In most homes, this is the go-to breakfast dish. It is loved by both adults and children, it is quick and easy to throw together. Bread and 'tea' can be accompanied by boiled egg, omelette, sausage, bacon, canned sardines, corned beef, mackerel in tomato sauce (geisha) etc. A lot of kids call any hot beverage 'tea'.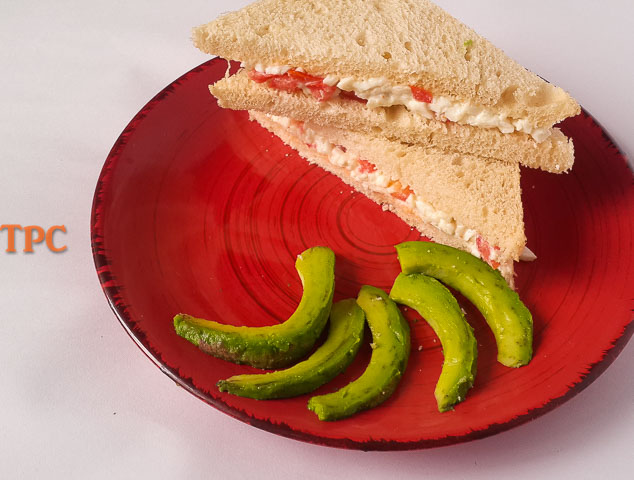 This is another very common Nigerian breakfast dish. In most homes, both the Akara and pap are bought from street vendors who fry the akara on the spot, so you buy it steaming hot. Some people for different reasons, process and fry theirs at home. Akara is a beans fritter made from beans paste while the pap is a paste made from grains, mostly corn but also millet etc. It is turned into a gruel to go with the akara using boiling water.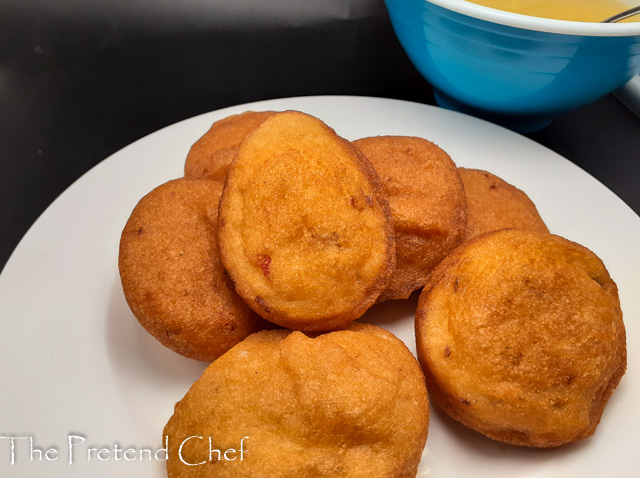 This is another ubiquitous breakfast dish. In fact, it can be served as breakfast, lunch or dinner in most Nigerian homes. It is so common that there are noodle stands at street corners dishing out delicious noodle dishes all day, all night. Instant noodle is so convenient, cheap, easy to prepare that it will give bread and tea a run for the money in Nigerian homes. It is mostly served with boiled egg or omelette. In fact, in a lot of homes, this is the first dish children learn how to cook.

4)
Moi-Moi with custard or pap
Moi-Moi is a type of steamed pudding made from beans. To serve it for breakfast, one has to start very early if using whole beans because the process is quite tedious. Alternatively, to cut down on prep time, beans powder can be used or moi-moi can be bought already made.
It is served with pap or custard made from custard powder.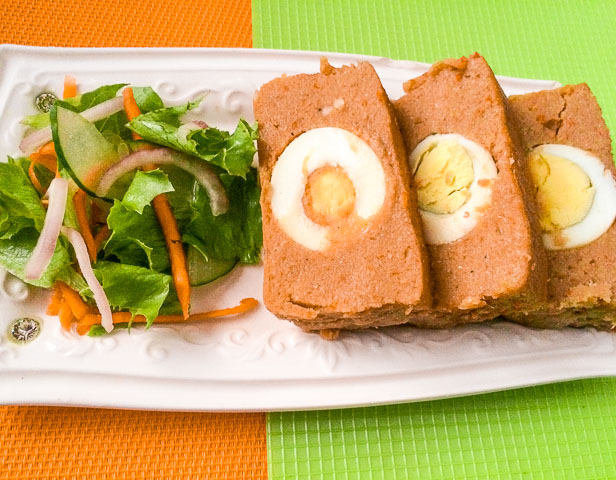 5) C
ereal
Nigerians like their cereals too although due to the high cost of cereals, especially imported ones, it's going out of the reach of the average Nigerian. Another minus to cereal is that it is not as filling as other breakfast dishes unless there are other accompaniments. Cornflakes is the most common followed by coco pops.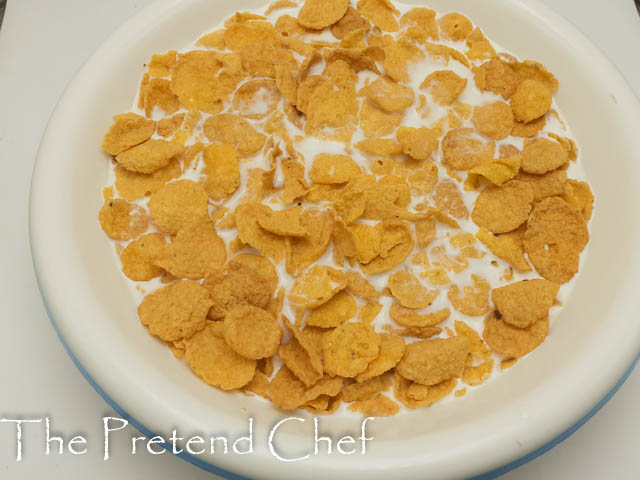 Okpa is the local name for Bambara nuts. It is also the name of the boiled pudding made with the Bambara nut powder. Although okpa is very easy to make, hardly anybody makes their own okpa, rather most people feel it's not worth the trouble to make it at home so they buy from the numerous okpa vendors. It is mostly sold in the eastern part of Nigeria. Okpa is very filling and can keep hunger away until lunch. It is excellent for diabetics.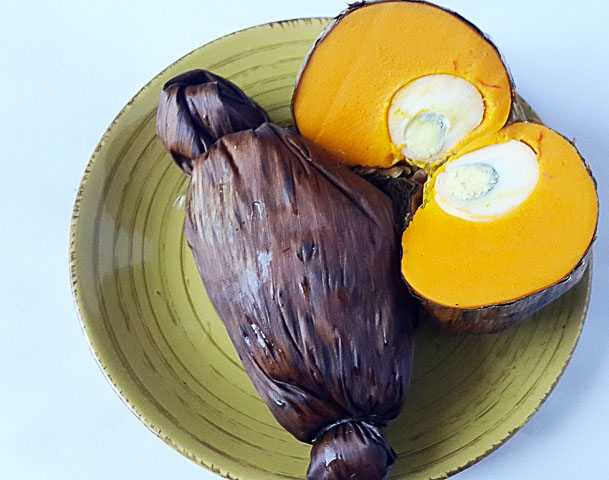 7)

Ewa Agoyin
with Agege bread or any soft and elastic bread
Ewa agoyin is a mashed up beans porridge served with a special stew prepared by agoyin women of Togo. These Togolese women hawk this dish on the streets. It is served with soft chewy bread, Agege bread. They are sold mostly in Lagos, Nigeria.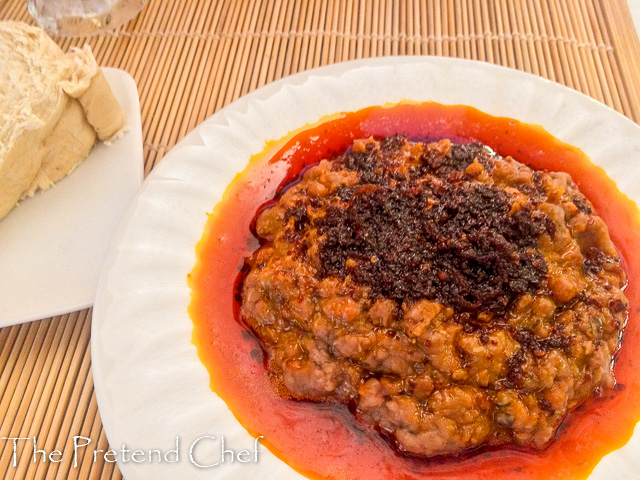 8)
Hausa Koko and Koose (Spicy millet porridge and akara)
Hausa Koko is a gruel similar to Pap. It is deliciously spicy and is made from millet. Koose is made from beans paste just like akara. This is a staple breakfast dish in northern Nigeria.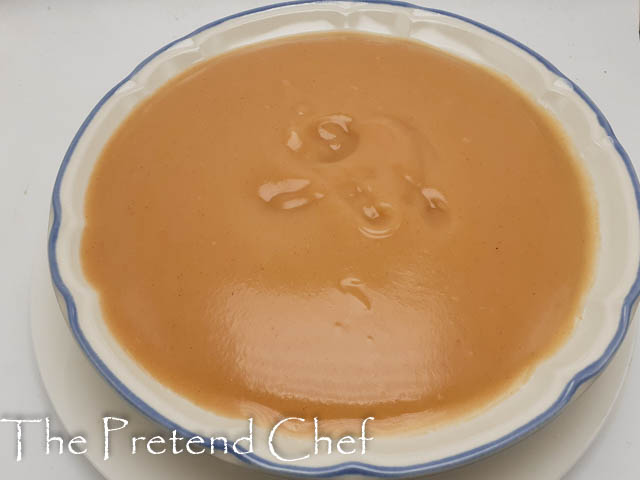 This combination is another awesome breakfast dish common in Nigeria, it can also be eaten as lunch or dinner. For the fried plantain, ripe plantains are used. Some households prefer boiled plantain and plantains that are not totally ripe. Some people also include fried sweet potatoes.
The egg stew is not a stew as such, it is more like a scrambled egg with other ingredients added.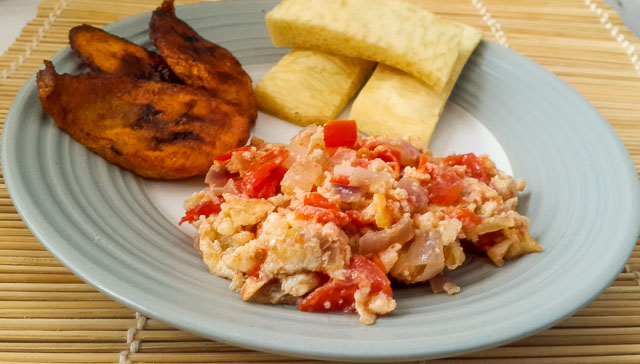 Pancakes are another staple breakfast dish in Nigeria. Most children love pancakes. There is also the Nigerian pancake called Diet.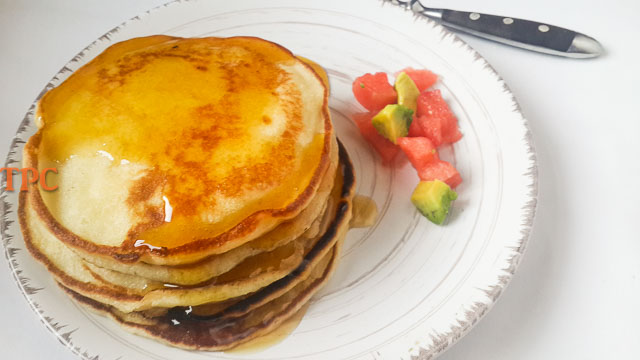 Leftover from dinner
In Nigeria, it is very common for the previous night's dinner to be warmed up in the morning and eaten as breakfast. This saves a lot of time and energy, especially for people who need to leave home early. In the olden days in rural areas, it was the norm for breakfast to be leftover from dinner. There were no refrigerators so it only made sense and saved time to finish off the leftover of the previous day's dinner to avoid spoilage.
If you enjoyed my 10 common Nigerian breakfast dishes, you will also enjoy my 12 Awesome dishes made with left-over rice, 12 Nigeria dishes everyone should know how to cook and 15 Easy Christmas food ideas.
Do you have any comments, questions or suggestions, please leave a comment below.
Subscribe to the blog for instant notifications of new recipes, leave your email address in the box above.
Please share this recipe using the share buttons.
Follow on Instagram: @thepretendchefofficial, Twitter: @thepretendchef Facebook: https://web.facebook.com/thepretendchef/, Pinterest: https://www.pinterest.com/thepretendchef/